A healthy body starts (and ends) in the kitchen. While we sometimes put little thought into choosing our own kitchen products, the right picks can save us invaluable time – and money! No matter who you are, there are essential kitchen products everyone must buy.
We've gone through and picked out 21 of the best-selling, best-value, kitchen essentials for you. While there are certainly other items you could add to your home, these choices should be a perfect start for any newlyweds, or any college students who have just graduated.
From the best coffee maker, to the best spiralizer, to the best cookware, your kitchen will be complete by the time you get through this list! Be sure to share this with anyone who might need a little help starting out on a healthier path.
And remember, some small, healthy investments can reap huge benefits over time!
21 Essential Kitchen Products

When it comes to essential kitchen products, we must start with this Instant Pot. This item is perhaps the single most valuable item in any kitchen.
With 7 different uses, it does the work of a small army, all within one small, self-contained unit.
This product functions as a pressure cooker, slow cooker, rice cooker, browner, yogurt maker, steamer and warmer. It's hard to beat that kind of value!

Don't have any cookware yet? This set might be all you ever need.
With just one order, you will get: a utensil set, an enameled steel stock pot, a cast iron skillet, a rectangular stoneware dish, a cast iron saucepan, a cast iron dutch oven, four stoneware cocottes – and a cookbook.
That is a lot of value!
Cutting boards -€" an overlooked essential.
These cutting boards are heat-resistant up to 350 degrees, are safe with all knives, will not harbor bacteria – and are even safe in the dishwasher.
With three different sizes and an entry-level price point, these are simply the best cutting boards for your hard-earned dollar.
The Keurig has become synonymous with coffee in America. And for good reason.
The K55 offers the perfect blend of convenience, ease-of-use, cleanliness, and speed.
In a few short minutes, you will have a perfect cup of coffee – with no clean up or trouble. Worth its weight in gold!
Want a strong, durable knife -€" that can cut nearly anything? Look no further.
This knife has a razor-sharp, stainless steel, 8-inch blade, which works great for chopping anything edible – and even some things that aren'€™t!
This 8-inch beauty is also safe to put in the dishwasher, and even offers a lifetime guarantee. What's not to like about that?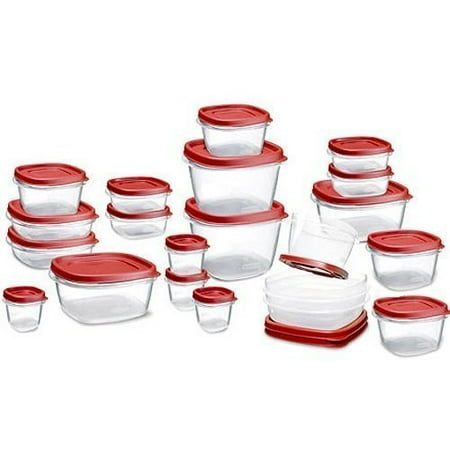 A 42-piece set of storage containers -€" for under $20? This item is a best-seller for a reason.
The only argument against them is that you might want to spend a little bit more, and upgrade to glass, instead of plastic.
But these containers are a standard in nearly every American household for a good reason -€" they are affordable, convenient and reliable. Highly recommended.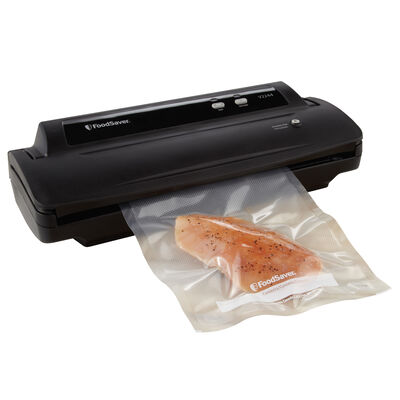 If you'€™re a little bit like us – you'€™re pretty lazy when it comes to the kitchen.
That's why we absolutely love this vacuum sealing system! Just pop your food into a bag, press a button, and you have perfectly sealed food!
No more messy, leaky bags. No more disorganized freezer. We would honestly pay double the price, for the headaches this system saves!
A good mixer will help you time and time again.
This model has an eye-catching polished exterior, a huge 6 quart bowl, and a stainless steel wire whip.
Best of all, it has an extremely powerful (but very quiet) motor. Once you buy one of these, you will never need another mixer again.
With disturbing levels of chemicals, toxins and other nasty things being found in our drinking water, it is absolutely essential for you to filter what you drink.
High quality drinking water is crucial for achieving optimal health, and this pitcher filters everything you don't want to be drinking on a regular basis.
And at less than $25, it is a bargain too!
When it comes to cutting, slicing and dicing, many kitchen tools can be purchased.
What makes this product great, is that it combines the ability to chop foods, and well as being used as a small chopping board.
It'€™s dishwasher-safe, has two stainless steel blades, and can replace all your kitchen knives and cutlery.
If you're into making your own coffee, this sleek machine is for you.
You can grind up 12 cups of coffee with this powerful electric grinder (complete with a 200-watt motor).
But this machine isn't limited to coffee. It works great for grains, nuts and even spices.
12. Lekue Microwave Popcorn Popper/Popcorn Maker
CHECK PRICE
Healthy treats are definitely necessary, when we run into trouble choking down another piece of broccoli.
This unique popcorn maker is one of the best ways to make delicious (but healthy)€" snacks.
The collapsible bowl makes things even easier, and it is very simple to clean, as it is dishwasher-safe. Bon appétit!
The Magic Bullet is one of the best-selling health gadgets in the United States.
Perhaps the easiest, cleanest and fastest way to make any type of smoothie your mind can dream up, it also comes complete with a very powerful, 600-watt motor.
But the best part of the Magic Bullet is its ability to completely pulverize vegetable, fruits or any other food you can think of. If you don't have one of these, it'€™s like you're not even trying to be healthy!
Do you have trouble keeping the weight off? If so, the first thing you'll want to do, is watch what you eat. This means portion control!
Luckily for you, these excellent containers are color-coded, making it super-simple to eat the right amount of food everyday, without extending any effort!
Each container is BPA and DEHP free, and can even be used in the dishwasher. A must-buy.
When it comes to essential kitchen products, a shaker cup is near the top of the list.
This is our favorite choice, as it is affordable, durable, and BPA and phthalate free.
It holds 28 ounces, and uses a stainless steel ball to cut through any tough chunks of protein. If you get a little creative, you can even use it for pancake batter, or any type of fruit or vegetable smoothie your heart desires.
When it comes to vegetables, we can all admit they can get a little boring from time to time. This spiralizer is incredible because it makes veggies exciting again, and also saves us from the monotonous task of chopping.
As an added bonus, your salads will look even more beautiful, since the long vegetable strands will be picture-perfect spirals.
This machine is BPA free, and can make spiral slices from cucumbers, carrots, zucchinis, apples, turnips and much more.
When it comes to essential kitchen products, the Ninja must always be mentioned.
The mega system is just that -€" mega! 1500 watts powers this system, which offers a blender, food processor, and 2 cups for nutrient extraction.
It'€™s very easy to make the best smoothies of your life with this system – and€" our favorite part -€" be amazed at the durability and power of this product!
Essential kitchen products come in many shapes and sizes, but a great skillet is truly needed in any home.
This skillet has amazing heat retention, and is pre-seasoned. It can stir fry, bake, fry, sear or saute -€" and will withstand anything you throw at it.
One of the best things about this skillet, is that it is made in the USA – which is increasingly rare these days.
If you'€™re used to throwing parties, you likely know how much a pain it can be to have to keep checking on how things are going, in the kitchen. That'€™s why this amazing meat thermometer is one of our top essential kitchen products.
You can walk as far as 300 feet away from your cooking meat, and still receive alerts on how close to being fully cooked it is.
But our favorite part has to be the out-of-range alerts, which lets you know when you've wandered too far! This product is a true glimpse into the future!
If you'€™re serious about essential kitchen products, a food scale is undoubtedly near the top of your list.
This digital kitchen scale is extremely easy to use, and runs on just 2 AAA batteries.
And at a cost of less than $15, it'€™s quite a big bargain. An essential pick up.
Want to cook a meal in 10 minutes, but still be portable? This is the solution for you!
With a worldwide known brand name, this grill has an immaculate reputation.
Our favorite part? Since it only weighs 2 pounds, this grill is easy to move, and takes up almost no space on your counter.